What Sets Us Apart
Bear Paw sets themselves above the rest by spending time at the beginning of the process to get to know your property and what potential maintenance needs there might be on a monthly, and annual basis. We integrate this information into the lease so tenants do not have to go through the school of hard knocks and they know expectations regarding what to do and what not to do while living in your house. All of this is spelled out in the additional provisions section of our leases.
View Lease Provisions
+
This includes:
Changing water filters, and how often.
Changing furnace filters, size and how often.
Making sure tenant shovels (or plows) driveway, walkways and decks, clarifying reasoning, ie drive faces north and will ice up, for prolonging life of surfaces etc. (Tenant may not know why these things if moving from Florida, Arizona etc.)
Who shuts off and starts up sprinkler system in yard each season & at whose expense.
When to turn on and turn off heat tape that is on the roof, and location of switch.
Where the water shut off valve is located.
These are just a few examples of what needs to be spelled out in the Additional Provisions section of the lease.
We look forward to hearing from you!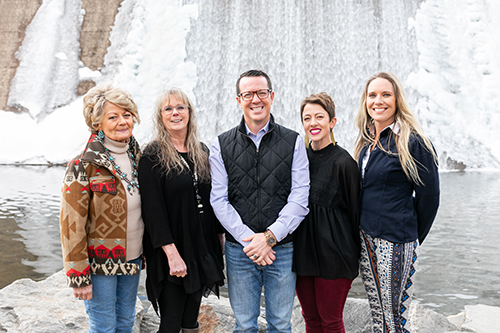 Our Mission
Our goal is to provide exceptional management services for property owners. As a locally owned and operated company for over 25 years, Bear Paw Stanbro is the name you can trust for all of your property management needs.
Quick Links
---
Active Inventory