Kittredge Property Management
Let Us Manage Your Kittredge Rental Property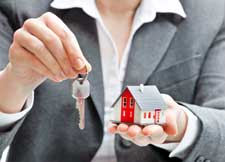 Bear Paw Stanbro is a full-service property management company, providing services for residential properties..
Monthly Full Property Management Service
This is our most popular option. Bear Paw Stanbro will handle all aspects of your rental property 24 hours a day, 7 days a week. If you would prefer not to get a phone call at 3:00 a.m. about a leaking water heater, this option is for you.
Listed below are the services included (but not limited to):
Complimentary consultation to evaluate property to determine optimal rental amount
Recommend required maintenance to get property in move-in condition
All advertising and marketing of the home for a nominal fee
Schedule and conduct showings
Provide application and policies to potential tenant
Thorough verification/credit screening of applicant
Upon approval of all sides, execute rental/lease agreement
Collect 1st month's rent & security deposit in guaranteed funds prior to move-in
Conduct move-in inspection of the property
Monthly rent collection
Provide monthly computerized statements
Take all tenant calls and answer questions/concerns
24/7 emergency maintenance line
Schedule and supervise maintenance
Coordinate invoice payments
Periodic inspection of property
Organize lease extensions & move-outs
Advise on security deposit distribution
Retain legal services as necessary (at owner's cost)
Leasing Only
This option is if you would prefer to handle the day-to-day management of your property but need someone to find a qualified tenant. Bear Paw Stanbro will handle the first 8 items on the list above. After the lease is signed, the funds will be released to the owner. The management is then the responsibility of the owner for the length of the lease.
Why choose Bear Paw Stanbro Property Management?
Bear Paw Stanbro Property Management, Inc. is a family-owned property management company well established in Evergreen and the surrounding areas. Eric Gill and his mother, René, purchased Bear Paw in 1997, and then purchased and merged with Stanbro in 1998. Since then, the company has grown to managing approx. 300 properties. All properties are located in Evergreen, Genesee/Golden, Lookout Mountain, Conifer, Arvada, Wheat Ridge, Morrison and Lakewood and Bailey. We have a long and proven track record in the property management field, take pride in our exceptional service, and look forward to showing you why we are the best.
How do you advertise vacancies? Who pays advertising costs?
We advertise and market your property using the following methods:
Our own website at www.Bearpawrentals.com that shows descriptions, pictures, and map links to your property.
Weekly classified ads in the local paper, Canyon Courier, which also has its own website for more access.
Additional ads may be placed in the 285Hustler and High Timber Times, based on property location.
Printed flyers are posted on our office window for people walking down Evergreen's high-traffic Main Street.
Local Real Estate agents and offices receive our available inventory listings on a bi-weekly basis.
Interested parties who walk into our office receive a list of available properties.
A sign will be put up in the yard or window, along with printed flyers, depending on location.
We may run ads on various websites including Zillow, Rentals.com, Trulia, Craig's List, etc., as needed.
**All advertising costs are at the property owner's expense. Bear Paw will collect a $300 advertising deposit upon signing of the management agreement to cover costs. Costs are $45/wk on average. Any balance remaining upon leasing of the property will be returned.
What is your screening process for prospective applicants?
Placing qualified residents in your property is one of the most important goals as your property management company. We are very diligent with our screening for prospective tenants. We encourage you to review our rental application, policies and procedures as provided to each prospective tenant. Our professionally trained staff processes all applications in our office. We obtain a credit report and criminal report for each applicant, contact current and previous landlords for rental references, and verify current employment and income.
View More FAQs
Kittredge Area Information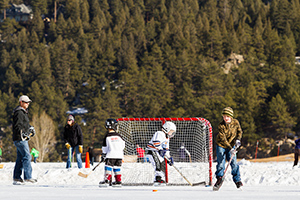 The historic Town of Morrison is a Home Rule Municipality in Jefferson County, Colorado. This small foothills settlement is named after George Morrison, a builder and businessman who left a mark not only on the town that now bears his name, but on the history of the entire area. A stonemason who immigrated to the Mt. Vernon area in 1859, he helped found the Town of Mt. Vernon and built the Mt. Vernon House, seat of the territorial government under Robert Steele, and an important stop for travelers on the Mt. Vernon Toll Road from Denver to the goldfields of the Rocky Mountains. He became a United States citizen on May 22, 1862. George Morrison later moved south to Bear Creek, where he founded the Morrison Stone, Lime, and Town Co., and in 1874 platted the town that became known as Morrison, or briefly as Mt. Morrison. With Gov. John Evans, he was instrumental in bringing the Denver, South Park, and Pacific Railroad to Morrison in 1874.
As a quarryman, Morrison developed the building stone and other industrial stone (lime, gypsum) of the Morrison/Mt. Vernon area, bringing fame to the region for its high-quality dimension stone. Two of the three stone buildings he built in Morrison, as well as the Mt. Vernon House further north, are still standing; all three surviving buildings are recognized historic sites (National Register of Historic Places, 1976). Before its demolition in 1982, the original Evergreen Hotel, built by George Morrison in 1874, served as the first home of Sacred Heart College (now Regis University), and later as the Mt. Morrison Casino, where John Brisben Walker entertained many of the dignitaries he brought to the foothills as part of his promotional enterprises. The Morrison Schoolhouse he built served the town's educational needs from its construction in 1875 until 1955, and stands today as a private residence. The Cliff House, built as the Morrison family home in 1873, now provides guest lodging. Source From Wikipedia
Areas We Serve